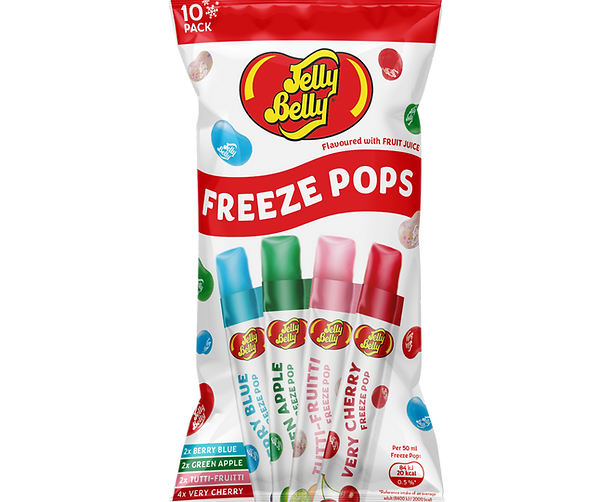 Freeze Pops 10 pack (50ml) 
Make your summer pop with our new flavour-bursting range of Jelly Belly freeze pops. Each pack includes Green Apple, Blue Berry, Very Cherry, and Tutti -Fruitti, so you can let your tongue have a fresh adventure with every lick!
​​
Suitable for vegetarians
No Aspartame K or Acesulfame
100% natural flavours
Made with fruit juice  
Low in calories 
HFSS compliant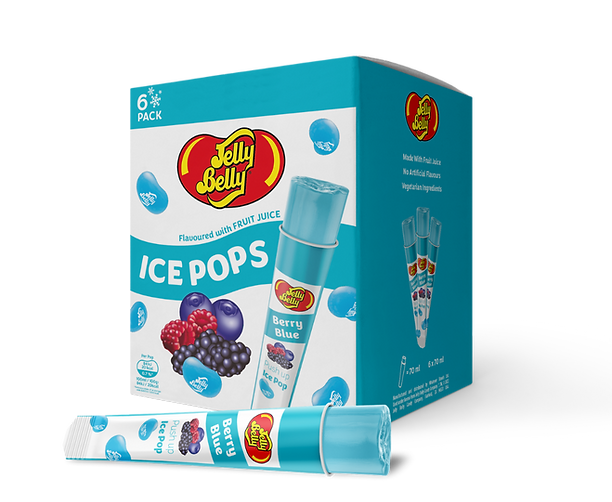 Berry Blue Ice pops 6 pack (70ml)
Refresh your memory with our delicious range of Jelly Belly ice pops!
​
Suitable for vegetarians
No Aspartame K or Acesulfame
100% natural flavours
Made with fruit juice  
Low in calories 
HFSS compliant